Pahadi Empower
CREATING EMPLOYMENT

It takes a village to raise a child—and in our case, it takes several villages. We exist because of the knowledge and skills of local communities. Pahadi Empower enables us to give back to these regions where we source our ingredients and know-how from, through development of land, workforce and vocation. We are committed to fair pricing, one that allows the local source to reap the rewards of our product benchmarking. Pahadi Local also operates in cooperative structures that paves the path to development without alienating locals from their immediate environment. In January 2018, we completed the first Pahadi Empower project by building solar panel heating systems in the community centre in Leh. This centre is used by the women self-help groups who collect our teas through the summer months.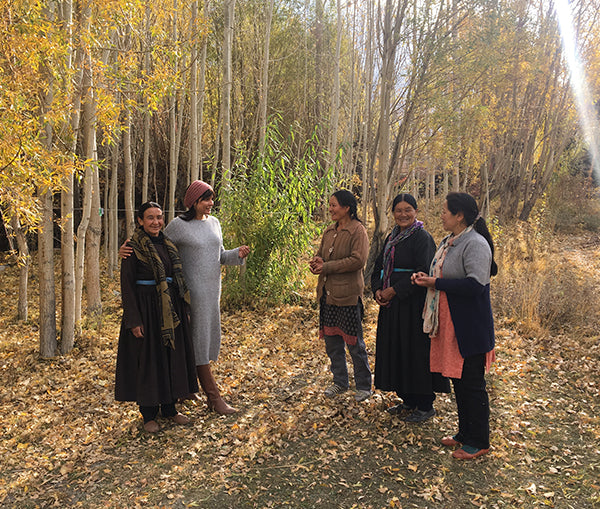 Pahadi Preserve
ENVIRONMENTAL IMPACT

Being so determined to bring the hills close home, we are very conscious about preserving and saving the very environment that sustains us. Our ethos at Pahadi Local has been to be one with the eco-system with which we work. To build a mutually beneficial relationship where our consciousness about packaging, procurement, materials and pricing benefits all stakeholders. With regards to procurement, we make sure our focus lies on not getting the cheapest ingredient, but to get the best ingredient at the right price such that re-plantation, orchard development and ecology protection are always equal priorities.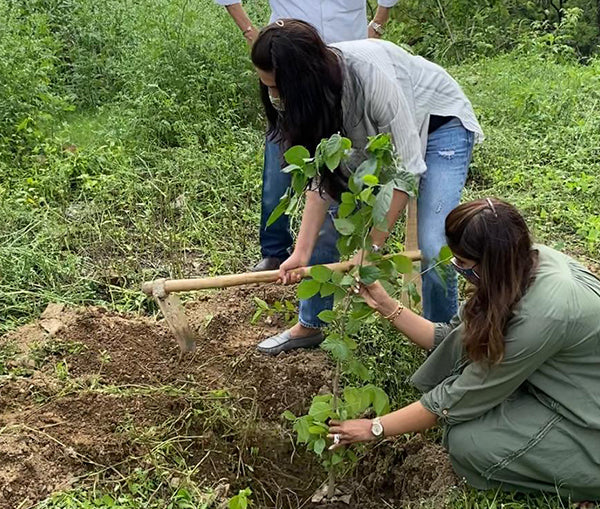 Pahadi Love
ACTS OF KINDNESS

'Local' lies at the heart of the Pahadi Local—be it the people or the environment. And it is to the former that we will forever be working with and for. Our efforts to be kind to those around us include 2 cervical cancer check-up drives for 213 women in Leh, and an annual distribution of warm clothes and school books in winter for less fortunate children in the mountains.